Regular price
Sale price
$30.00 USD
Unit price
per
Sale
Sold out
Technical Specifications:
Height - 6.4"
Width - 3"
Dancing Bear Tap Handle: A Whimsical Pour with a Playful Twist
Bring a touch of whimsy to your bar with our Dancing Bear Tap Handle. This delightful handle is more than just a functional piece – it's a conversation starter, a playful piece of art, and a joyous celebration of the fun side of brewing.
Captivating Design: The Dancing Bear Tap Handle features an intricately crafted bear caught in a joyful dance. Its detailed design and expressive posture capture the lively spirit of your establishment and the brews it pours. The bear's playful stance is sure to bring smiles and spark conversations among patrons.
Craftsmanship and Quality: Each Dancing Bear Handle is sculpted with precision and care, showcasing the skill of our artisans. Made from durable materials, it's designed to withstand the rigors of daily use, ensuring that the fun never stops at your bar.
Versatile Appeal: Perfect for bars, breweries, or even home setups, this handle is a fit for any place looking to add a bit of charm and character. Its universal fit makes it easy to install on any standard draft system.
Custom Color Options: Tailor the Dancing Bear to match your brand or décor with custom color options. Whether you prefer a classic wood look or a vibrant hue, we can personalize it to suit your style.
Ideal for Themed Bars and Events: The Dancing Bear is particularly popular for themed bars, special events, or breweries that want to showcase a lighter, more playful side of their brand.
Eco-Friendly Production: Committed to sustainability, we ensure that the materials and processes used in creating our Dancing Bear Tap Handles are environmentally responsible.
A Joyful Pour Every Time: With the Dancing Bear Tap Handle, every pour is not just a drink; it's an experience. It's a way to stand out, to celebrate the lighter side of life, and to offer your patrons not just a beverage, but a moment of joy.
Let the Dancing Bear bring a dance of delight to your taps, and watch as it becomes not just a handle, but a hallmark of your fun and inviting atmosphere.
Share
Lifetime Warranty
View full details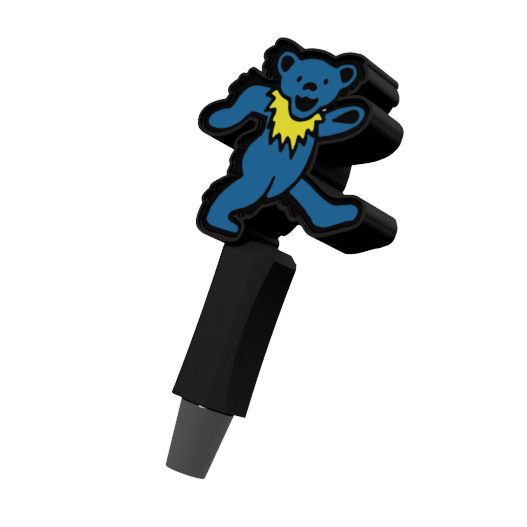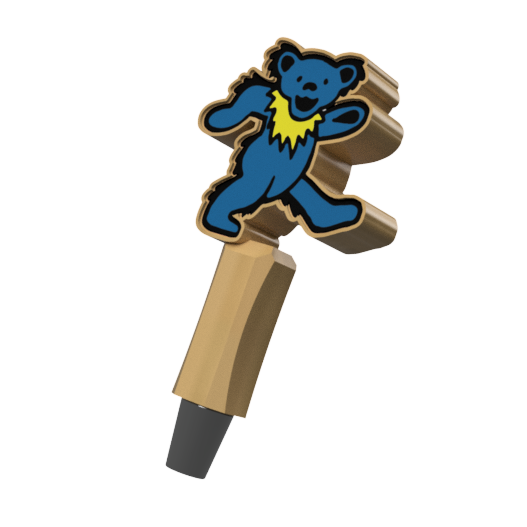 Lifetime Warranty
If it breaks we will send you a replacement free of charge!
If your Grryp Craft Tap Handle breaks or is damaged just shoot an email to support@grryp.com with your order number and "Replacement" in the subject line. We will get a new part made right away and only ask you to cover the shipping charges!
Our lifetime warranty covers product failure during normal use. If you use your Grryp Craft Tap Handle as a projectile we cannot guarantee coverage, but if you send us a video of the action we may cover it either way!
Decaled Dancing Bears | Short Tap Handle