Regular price
Sale price
$20.00 USD
Unit price
per
Sale
Sold out
Technical Specifications:

Height - 7.75"
Width - 3.00"
The Icon: Compact Elegance in Personalized Tap Handles
Introducing The Icon, formerly known as our Personalized Short Your Logo Tap Handle. This exquisitely designed tap handle, standing at a sleek 7.75" tall and 3.00" wide, is the epitome of compact elegance and custom branding in the world of tap handles.
Bespoke Branding on a Bold Canvas: The Icon is your branding powerhouse. Its front and center focus provides a prominent display for your logo or custom artwork, turning every pour into a personal statement for your brand. This handle is not just a tool; it's a brand ambassador.
Perfect Size, Powerful Impact: Designed with space efficiency in mind, The Icon is perfect for setups where space is a premium but impact is non-negotiable. Its size makes it an ideal choice for kegerators, home bars, or crowded tap lines in bustling bars.
Quality Craftsmanship: Each Icon handle is crafted with meticulous attention to detail, ensuring not only an aesthetically pleasing look but also durability and longevity. Made with high-quality materials, it's built to withstand the hustle of daily pours.
Ergonomic Design for Comfortable Use: The size and shape of The Icon are ergonomically designed for ease of use. It provides a comfortable grip for bartenders, making it as practical as it is visually appealing.
A Stylish Statement Piece: With its clean lines and modern design, The Icon is more than a tap handle; it's a style statement. It complements any décor, from classic pub to modern brewery, making it a versatile choice for any establishment.
Eco-Friendly and Sustainable: In line with our commitment to the environment, The Icon is produced with sustainability in mind. We use eco-friendly materials and processes, ensuring that your choice is not only good for your brand but also for the planet.
Customization at Your Fingertips: With our easy-to-use online customization tool, creating your unique Icon tap handle is just a few clicks away. Tailor it to reflect your brand's identity and stand out in the crowded world of on-tap beverages.
The Icon isn't just a tap handle; it's a compact yet powerful way to elevate your brand and enhance your customers' pouring experience. Make a statement with The Icon – where size meets sophistication, and branding becomes an art.
Share
Lifetime Warranty
View full details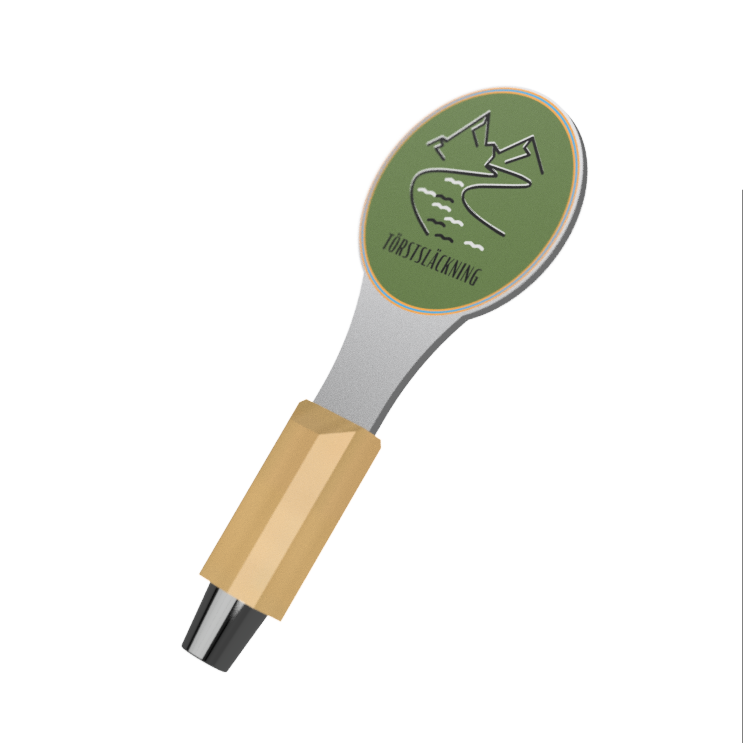 Lifetime Warranty
If it breaks we will send you a replacement free of charge!
If your Grryp Craft Tap Handle breaks or is damaged just shoot an email to support@grryp.com with your order number and "Replacement" in the subject line. We will get a new part made right away and only ask you to cover the shipping charges!
Our lifetime warranty covers product failure during normal use. If you use your Grryp Craft Tap Handle as a projectile we cannot guarantee coverage, but if you send us a video of the action we may cover it either way!